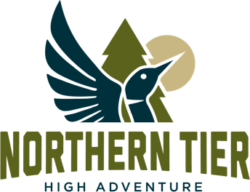 Bissett, MB Base – Northern Expeditions Canoe Base
Unofficially regarded as the "Most Extreme High Adventure in Scouting," the Northern Expeditions ("Bissett") Canoe Base is the most rugged and remote region paddled by Northern Tier crews.
All crews enter the wilderness via a twenty-minute float plane to a canoe cache located at the heart of the combined 2.5 million acres of Atikaki Provincial Park and Woodland Caribou Provincial Park, an area paddled by only a handful of canoeists each year.
Northern Pike, Walleye and Channel Catfish abound the Bissett region. The fishing truly is world class and the difficult geography ensures that it will remain so.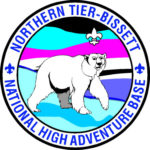 Out troop attended Northern Tier from Aug 5 to Aug 16 and had 6 amazing days on the water canoeing the amazing lakes in Manitoba Canada. The trip started with a short drive to Toronto, Canada where we caught a flight to Winnipeg. After spending the night in Winnipeg we took a bus to basecamp in Bissett, MB, just a short 3 hours away. The first day in camp was a preparation day to plan the route, prep gear, and prepare food. The following day, each crew took a float plane to the canoe cache to start our adventure before reversing our trip back home. Here are some spectacular photos from the trip. Please stop back as we will be posting videos of the trip once editing is complete.